Step 1: Tab on the name you have given to your current home on the top left corner of your home page.
Step 2: Tab on "Family Management".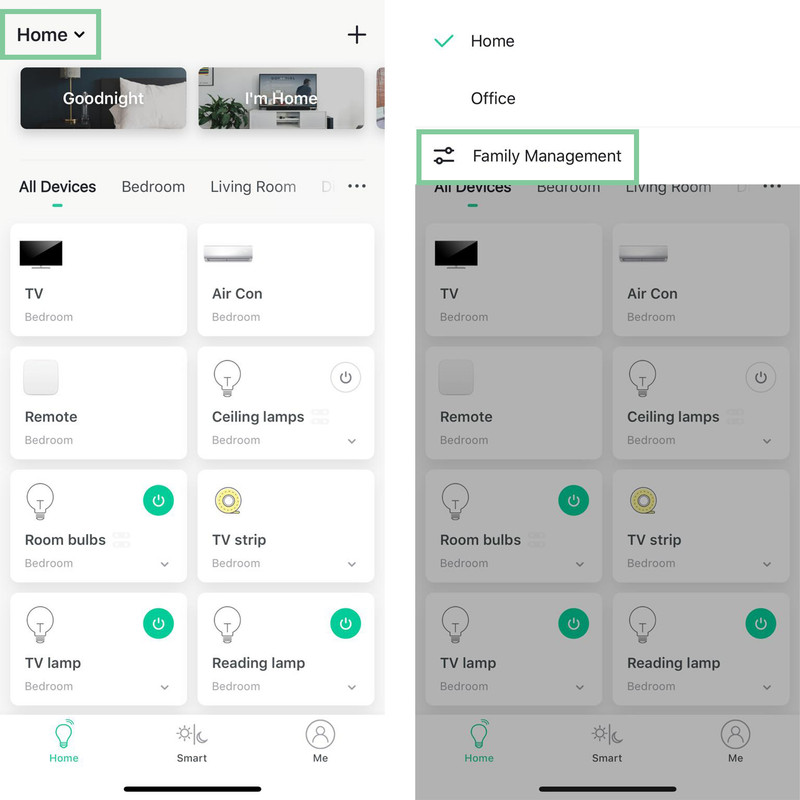 Step 3: Tab on "Add Family".
Step 4: Enter the name of your space in the "Family Name" section.
Step 5: Tab on "Add Room" if you would like to create a custom room and uncheck rooms that are unnecessary.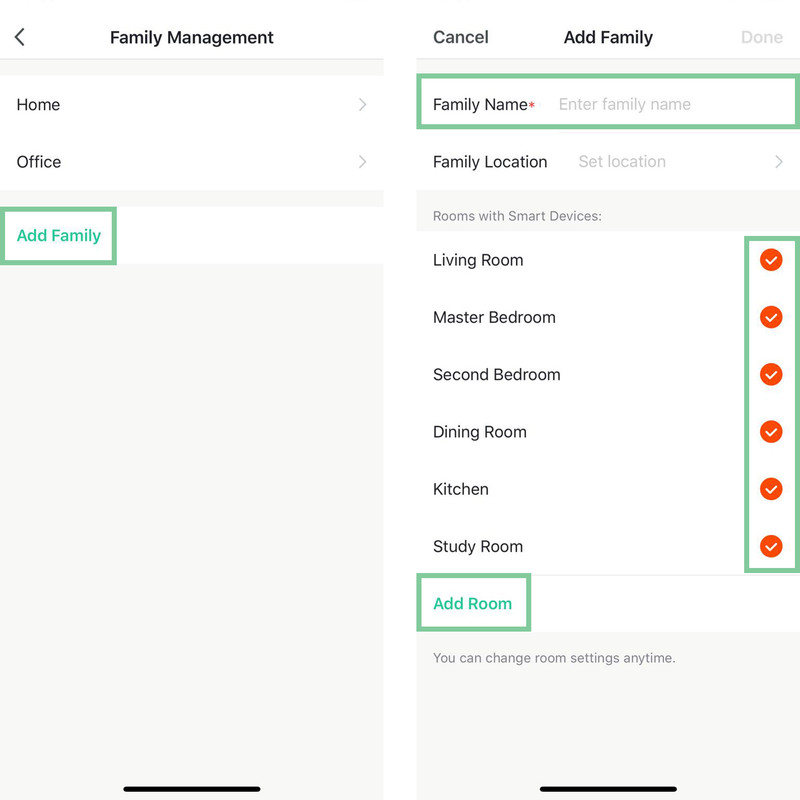 Step 6: Tab on "Done".
Step 7: Your new home will appear and you're set.