Reminder: Remember to be connected to the 2.4GHz channel on your Wi-Fi.
Step 1: Tab on "Add Device"
Step 2: Tab on "Lighting"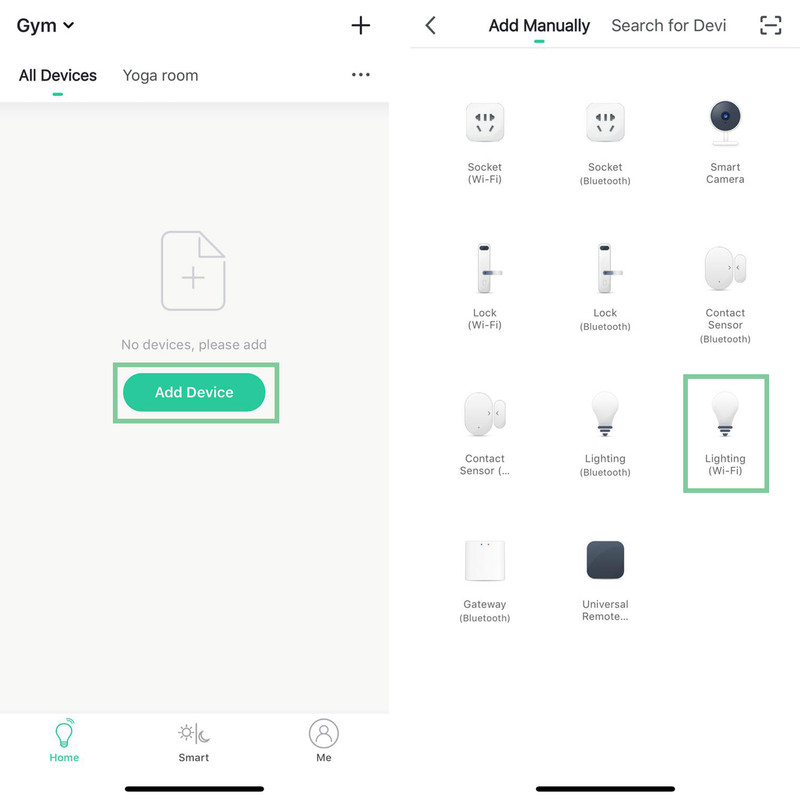 Step 3: On and off your light switch three times to set your Near smart light to pairing mode.
Step 4: Enter your Wi-Fi name and password.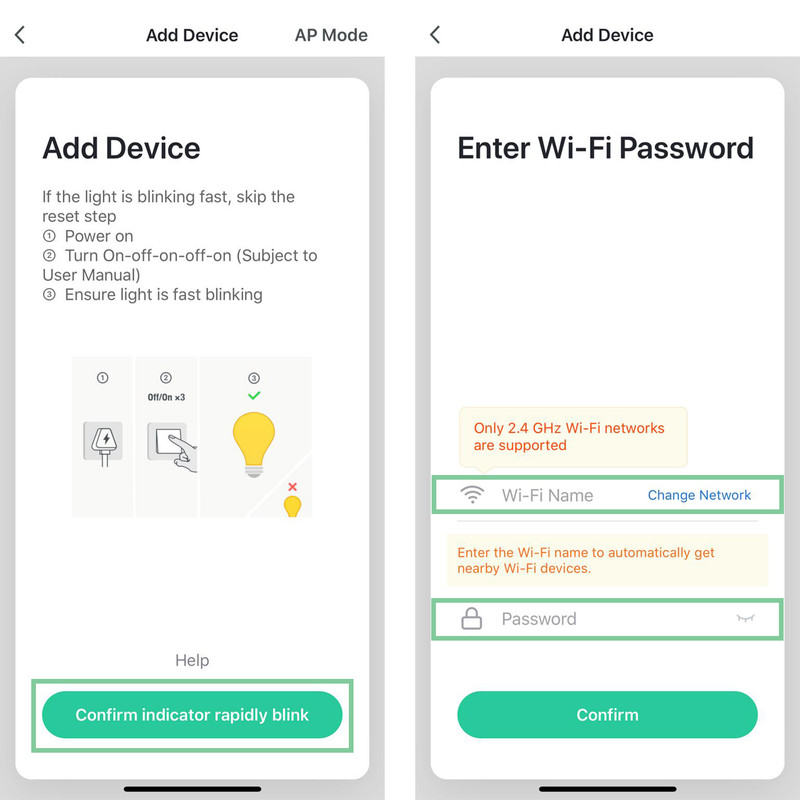 Step 5:Once your smart light is added successfully, give it a name and choose which room to place it in.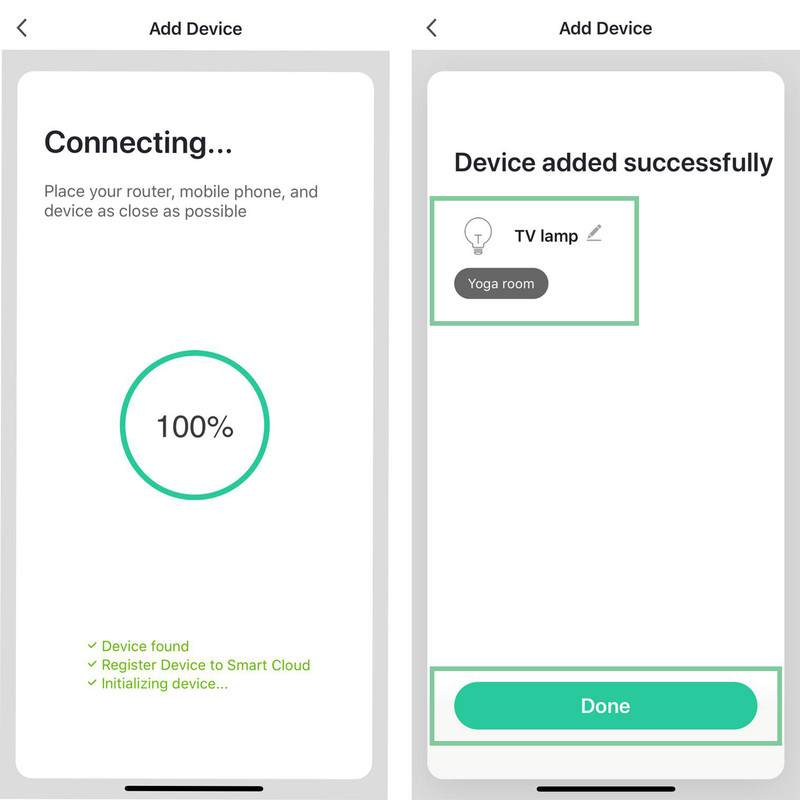 Step 6: You may choose to turn your smart light on/off on the home screen.