Step 1: Select one of the Near smart lights you wish to use to create a group.
Step 2: Tab on the device setting icon on the top right-hand corner.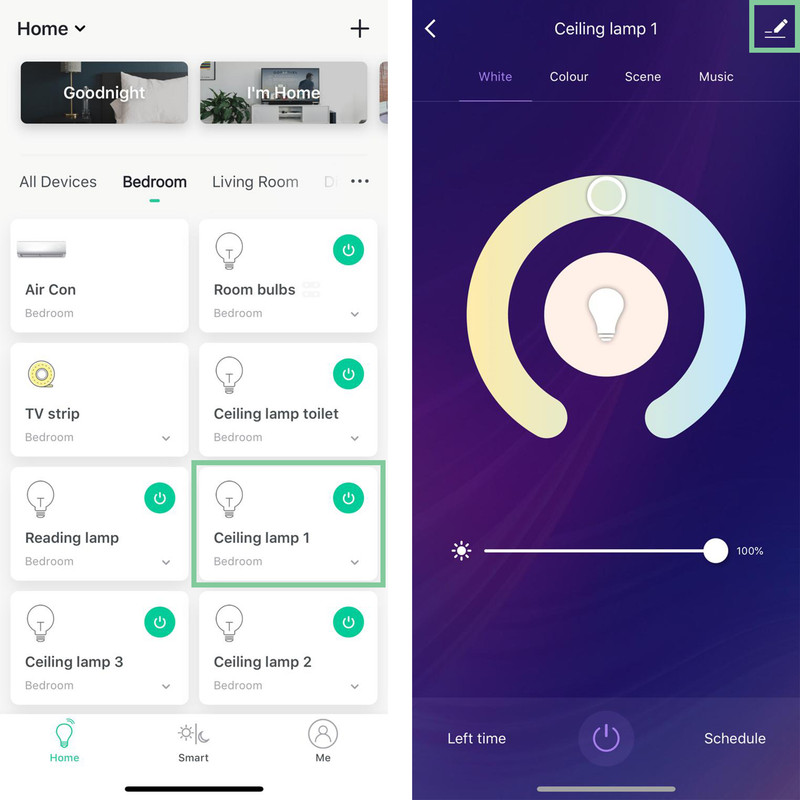 Step 3: Tab on "Create Group"
Step 4: Select the devices you want to group then tap "Confirm"
*Please keep in mind that you can only group multiple devices of the same type together. Below is an example of grouping three different Near Wi-Fi downlights.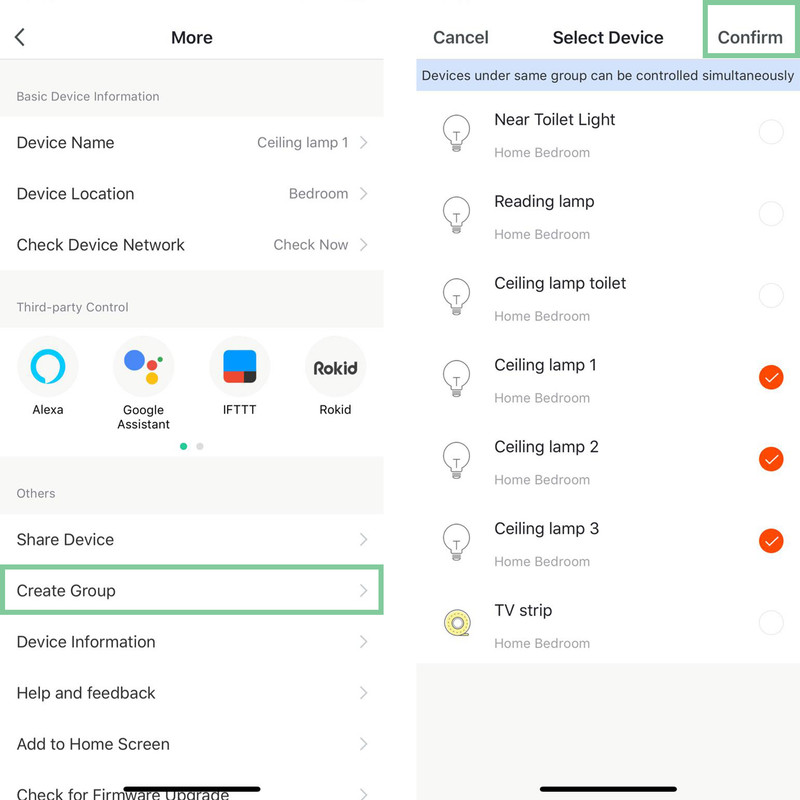 Watch this video to learn how to group your smart lights.