Step 1: Tab on the "Smart" icon at the bottom of the Near app home page.
Step 2: Tap on "Automation" on the top of the screen.
Step 3: Tap on the "Plus" icon from "Any Condition Is Met" section.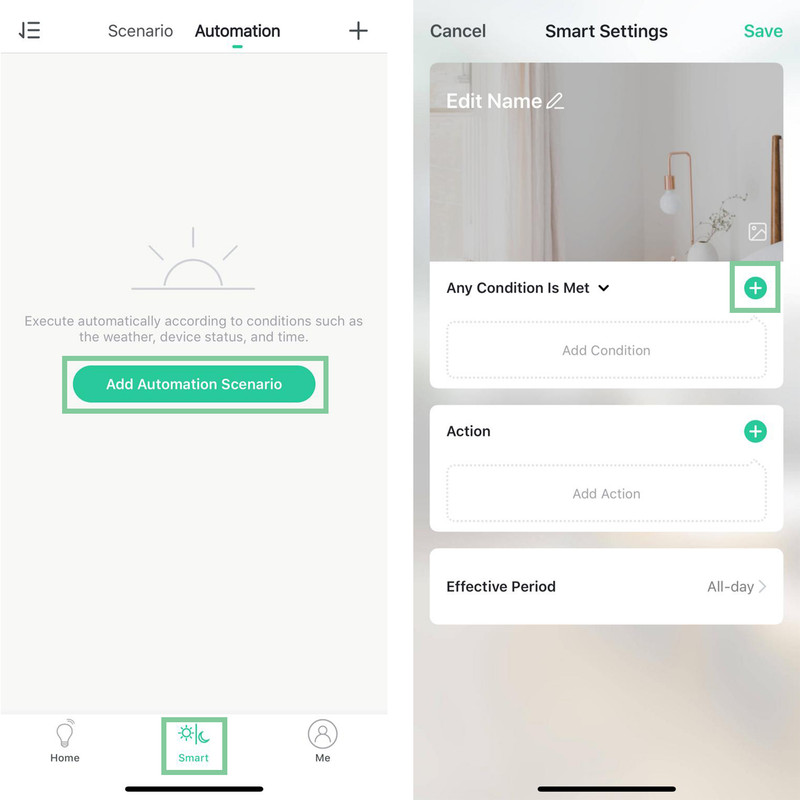 Step 4: Select "Schedule"
Step 5: Choose the days you would like to repeat this setting.
Step 6: Select the time to execute the setting.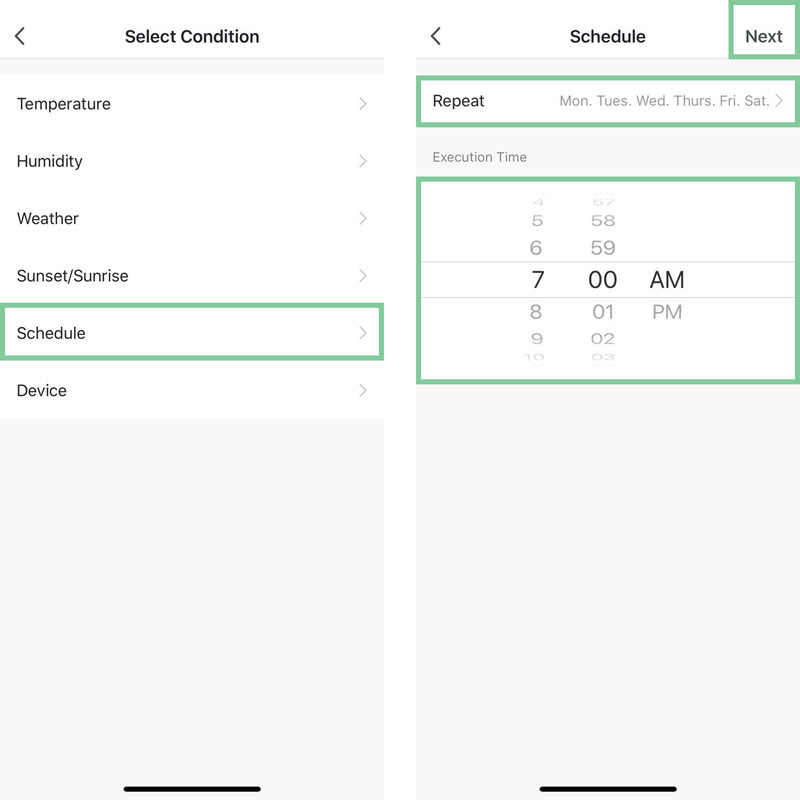 Step 7: Select the relevant "Group" or "Device" for your required setting. E.g. On/Off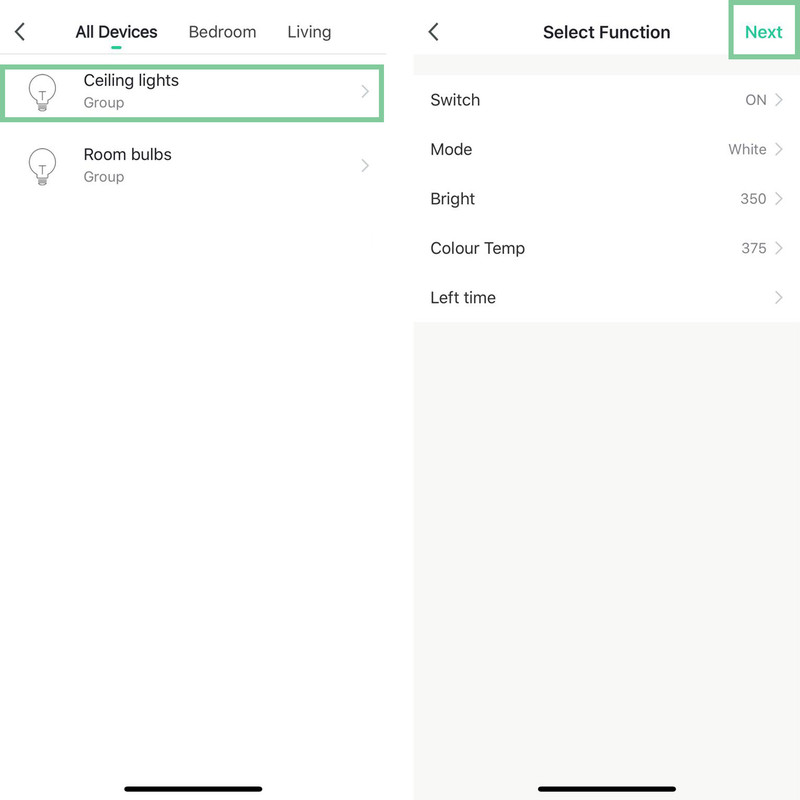 Step 8: Select your preferred images to match your schedule scene and you're set.